Government guidance on Face Masks
Coronavirus (COVID-19)
Coronavirus (COVID-19) is a new respiratory illness that has not previously been seen in humans. For more information about the Coronavirus please click here.
What you need to do
Stay at home
The new advice issued by the Chief Medical Officer is to stay at home for 7 days if you have either:
· a high temperature or
· a new continuous cough
· Loss, or change, in taste and smell
Do not go to a GP surgery, pharmacy or a hospital. You do not need to contact 111 to tell them you're staying at home.
Use the NHS 111 online coronavirus service if:
· you feel you cannot cope with your symptoms at home • your condition gets worse • your symptoms do not get better after 7 days
Only call 111 if you cannot get help online.
Please do not book a GP appointment or attend the GP Practice if you have symptoms associated with coronavirus, including a new continuous cough or a high temperature.
You are advised to stay at home for 7 days.
If your symptoms are serious, or get worse, NHS 111 has an online coronavirus service that can tell you if you need further medical help and advise you what to do.
Only call 111 direct, if you cannot go online, or are advised to do so by the online service.
If you are wishing to book a routine GP appointment please be aware that these appointments will now be a telephone call with a doctor and the doctor will decide on the call if they need to see you.
NHS 111 has an online coronavirus service that can tell you if you need medical help and advise you what to do.
Use this service if:
· you think you might have coronavirus
· you've been in close contact with someone with coronavirus
Advice for people with severe health conditions
Both NHS England, hospital consultants and GPs have been contacting people with a range of severe health conditions urging them to self-isolate or shield for 12 weeks. If you have any questions about this please click on the link below.
For additional information you can also look at the websites below:
Visit https://www.gov.uk/coronavirus for Full guidance on staying at home and away from others
If you are extremely vulnerable and require help and do not have the support of friends or family please click here for more information about receiving support, alternatively you can telephone 0300 500 8080 (8am - 6pm)
Do you have time to Volunteer?
If you would like to volunteer and are able to offer support to those who are in need during this time you can visit the volunteering hub page: www.nottinghamshire.gov.uk/coronaviruscommunityhub, email: enquires@nottscc.gov.uk including 'Volunteering' in the subject line or telephone the Customer Service Centre on 0300 500 8080 (8am to 6pm)
If you require a medical certificate from absence of work related to Coronavirus(Covid-19)
If you require an isolation note please click here
In line with latest government guidelines, GPs are not required to provide medical certificates (Med 3) relating to Coronavirus, however you are able to download the employer letter to assist you at this time: Covid-19 Employer Letter
We think the following websites have some helpful information during this current time:
If you are diabetic: Diabetic information
If you are asthmatic: Information for asthma sufferers
Take care of your mental health and wellbeing during this difficult time: mental health & wellbeing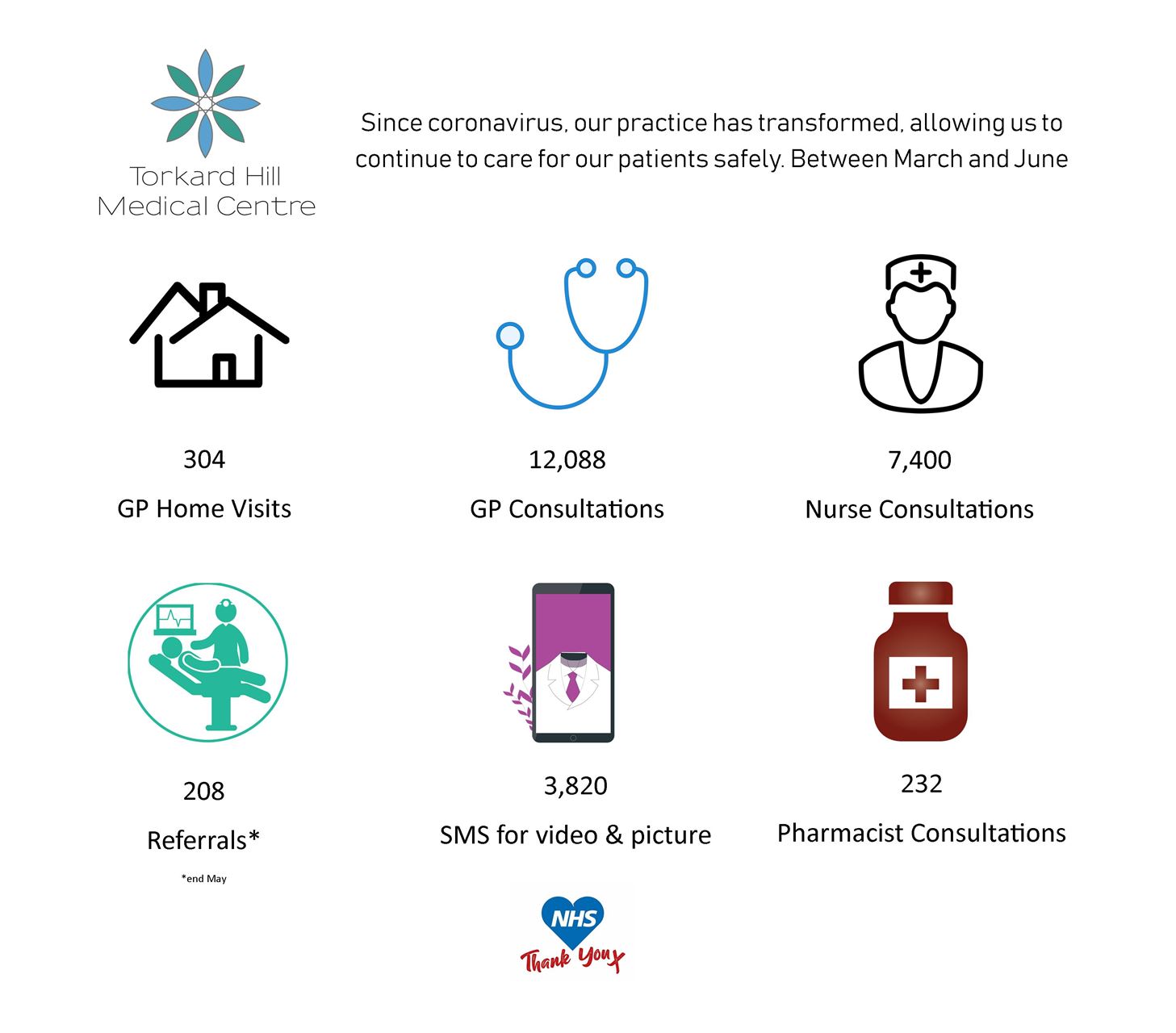 Norovirus Infection
Norovirus causes diarrhoea and vomiting and is one of the common stomach bugs in the UK. This is also known as the "winter vomiting bug". It can be very unpleasant, but usually goes away in about 2 days. Click on the poster below to find out more information.
A cervical smear test takes 5 minutes, but the impact of cervical cancer can last for life
Many people are nervous about going for cervical screening (a smear test), but our staff are here to help if you feel this way.
Cervical screening (a smear test) checks the health of your cervix. The cervix is the opening to your womb from your vagina. It's not a test for cancer; it's a test to help prevent cancer.
All women with a cervix aged 25 to 64 should be invited by letter. During the screening appointment, a small sample of cells will be taken from your cervix. The sample is then tested for changes to the cells of your cervix. Finding abnormal changes early means they can be monitored or treated so they do not get a chance to turn into cervical cancer. You'll get your results by letter, usually in about 4-6 weeks.
Cervical screening may check for:
abnormal cell changes in your cervix – left untreated, this could turn into cancer
Human Papilloma Virus ( HPV) – some types of HPV can lead to cell changes in your cervix and cancer
Try not to put off cervical screening. It's one of the best ways to protect yourself from cervical cancer.
Want to know more? Feel free to contact us to discuss further with a clinician of your choice, or visit Jo's cervical cancer trust helpline on 0808 802 8000 or website www.jostrust.org.uk
Further information is also available at https://www.nhs.uk/conditions/cervical-screening/
Research
The practice team at Torkard Hill Medical Centre have significantly contributed towards primary care research for a number of years through our Research Scheme to successfully deliver a number of studies in various medical areas. This year they applied for a higher level and were successful, which is fantastic news as 22 surgeries across the East Midlands applied for this level and Torkard Hill was one of 8 that were successful with 6 out of the 8 from Nottinghamshire which is great news for our region.
We thank them for all their hard work over the years and we also thank all of you who have participated in the studies as research could not happen without you. If any of you are interested in getting involved in studies please contact your surgery.

The Principle study
We know that he risk of complications from suspected COVID-19 coronavirus infection is generally greater in people aged 50 years and older with underlying health conditions, and in those aged 65 years and older. The infection is having a significant impact on people's health, and society in the UK and internationally. So far, there are no specific treatments for COVID-19 that have been proven in well conducted clinical trials to be effective. Most cases of probable COVID-19 infections are being managed in the community. An ideal treatment for patients with suspected COVID-19 infection in the community would be one that is safe, with few side-effects, can be provided by existing NHS services, and helps patients recover quicker and without having to go to hospital.
Setting up a new clinical trial for each potential treatment that becomes available is particularly time consuming and costly. The Principle trial will be flexible and allow for further treatments to be added into the trial while the study is already in progress. This means that a new trial does not need to be started afresh each time an additional suitable treatment becomes available.
The overall goal is to find treatments as quickly as possible that will help affected people recover sooner, and avoid the need for hospital admission.
Want to know more: Read attached Document
Nottingham Research Team > Valentina, Helen and Nadia
Torkard Hill Medical Centre has been successful in becoming a level 3 research practice, which means that we engage with at least 8 research studies each year. The studies that we are currently collaborating with are:
GLOW Study: Glucose LOWering of patients with diabetes through Weight management
ACCESS Study: Study exploring what type of electronic medical test results services are used in GP practices in England and to find out what patients and staff think of those services
BEE Study: Best Emollient in Eczema
CODEC Study: Chrono type of patients with type 2 diabetes
FOCUS Study: Long term effects of semaglutide on diabetic retinopathy in subjects with type 2 diabetes
BICS Study: Bisoprolol in Chronic Obstructive Pulmonary Disease
MSK Study: To measure and characterise the development and progression of different frailty, pain and disability phenotypes and their individual associations in a survey of adults
COPD Study: Assessing anti-viral biomarker responses and clinical effects of inhaled SNG001 compared to placebo in patients with Chronic Obstructive Pulmonary Disease
Skill Mix Study: An investigation into the scale, scope and impact of skill mix change in primary care
Pincer Study: A focused group study to gain patient views on the use of software to assist the management of safe prescribing and medication monitoring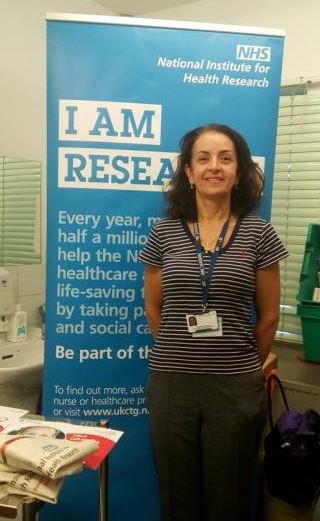 Torkard Park Run Practice
The GP partners at Torkard Hill Medical Centre have joined the new national parkrun GP scheme which is a joint venture between the Royal College of GPs and Parkrun UK. GP practices are being encouraged to develop closer links with their local parkrun to become certified 'parkrun practices', where our health care practitioners can signpost patients and carers to parkrun, particularly those who are the least active and have long-term health conditions. Many practice staff across the country have already reaped the personal benefit of taking part. We know that experiencing parkrun for yourself is a great way to appreciate the benefits and share them with patients. Part of our application meant we needed to collaborate with our local parkrun provider, Bestwood Village Park run team, and they are very happy to support us.
Want to know more? Click here