Why cholesterol matters
Too much cholesterol can block your blood vessels, which can lead to heart problems (such as angina, heart attack, heart failure) or a stroke.
Often high cholesterol does not cause symptoms, so you may not know you have it, unless we check it.
NHS Health Check
The check is for anyone aged 40-74 who do NOT have any of the following pre-existing conditions:
heart disease (angina, heart failure)
kidney disease
diabetes
high blood pressure
atrial fibrillation
stroke or transient ischaemic attack
inherited high cholesterol
peripheral arterial disease
currently being prescribed statins to lower cholesterol
or if you have already had a previous NHS Health Check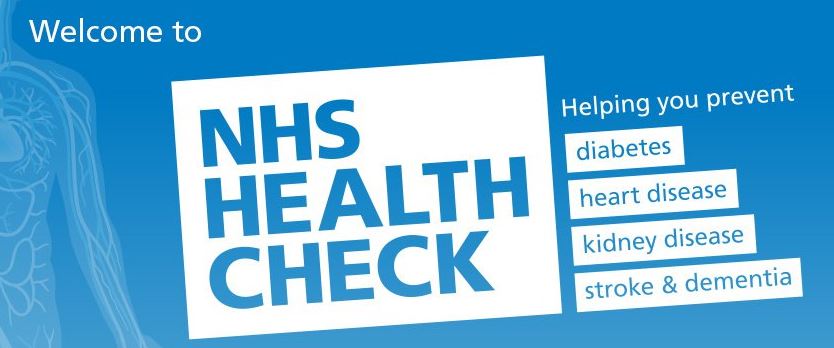 Your Q Risk
If you have had a recent cholesterol test, we will calculate your heart/stroke risk - this is done by measuring your QRISK.
Your QRISK score will tell you whether you are at low, moderate or high risk of developing heart and stroke in the next 10 years.
If you are at moderate or high risk, we would be grateful if you could make a routine telephone appointment with one of our practice pharamcists or nurses.
Your QRISK score is calculated by:
Age
Gender
Ethnicity
Location
If you have diabetes, kidney disease, atrial fibrillation, rheumatoid arthritis
Any family history, smoking, on blood pressure treatment
Latest cholesterol, blood pressure, height and weight
Results
Low risk – less than 10%; means that you have less than a 1 in 10 chance of having a stroke or heart attack in the next 10 years.
Moderate risk – 10-20%; means that you have between a 1 or 2 in 10 chance of having a stroke or heart attack in the next 10 years
High risk – more than 20%; means that you have at least a 1 in 5 chance of having a stroke of heart attack in the next 10 years
Making lifestyle changes to reduce cholesterol
Eat a healthy balanced diet - low in fat, sugar and salt
Eat 5 fruit / veg a day
Stop smoking
Reduce alcohol intake – aim for less than 14 units a week
Lose weight if needed
Exercise regularly
REFER TO A NHS SERVICE
You can get help and advice about how you can do this, at the Your Health Your Way service. Take a look!
Some information about diet can be found at Low Fat Diet information leaflet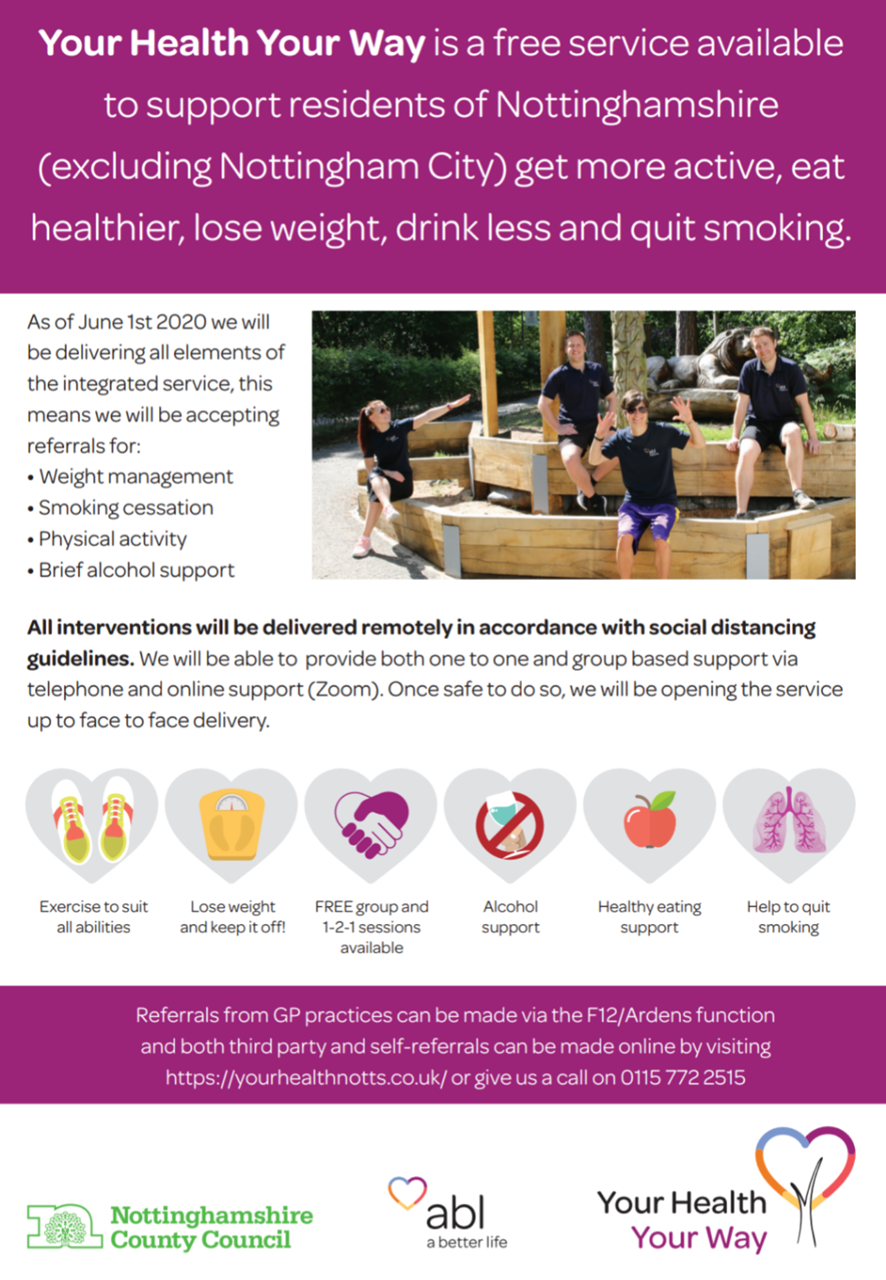 Couch to 5K
The Couch to 5K app has been designed to get you off the couch and running in just 9 weeks. Grab your trainers, download the app and follow the step-by-step instructions.
Download from: play.google.com
Download from: itunes.apple.com
Statins
Statins are high effective treatments to reduce your cholesterol and heart/stroke risk.
Guidelines now recommend taking statins if you are at moderate or high risk.
The most commonly prescribed statin is atorvastatin. We would recommend remaining on statins long-term.
Side effects:
Like with any medication, a small number of patients may experience side effects; the most common reported is muscle pain - this is reversible when you stop taking the statin. If you cannot tolerate one statin, we may offer you another to see if you tolerate that better.
Monitoring medication and cholesterol
If you are happy to try a statin, we would usually check your liver function on a blood test, before starting you on the new medication.
After 3 months, we will repeat the blood test, to check your liver function remains the same.