Dental problems
If you have dental problems, please speak to your dentist. If you don't have a dentist, ring 111.
GPs and GP nurses are not trained in the assessment, diagnosis, or treatment of dental problems.
Pharmacy First
Pharmacy First is a NHS-funded scheme that allows you to seek professional help and treatment from a pharmacist without having to speak to your GP.
Pharmacists are qualified healthcare professionals who can help with a number of ailments; they can also advise you when you need to speak to your GP or nurse

In Hucknall, the scheme is available at Harts Pharmacy, for adults and childrens aged 3 months and over. It covers many different minor ailments.

If you are exempt from prescription charges, you will be able to obtain treatment for free.

Harts Pharmacy is on 106 - 110 Watnall Road, Hucknall NG15 7JW.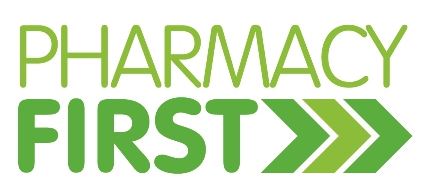 Nottingham Urgent Treatment Centre
If you need help with a health problem that is urgent, but not life-threatening.
This is a walk-in service, open between 7am and 9pm, 365 days a year, with no appointment needed. You can call 0115 883 8500 for directions or current waiting times. The centre focuses on helping patients face-to-face and healthcare advice cannot be given out over the telephone.
The centre offers assessment and treatment for health conditions such as:
Minor burns or scalds
Minor head injury with no loss of consciousness
Skin infections or animal bites
Suspected broken bones, sprains and strains (X-ray service available)
Eye infections or minor eye injuries
The centre is not appropriate for non-urgent treatment that could be treated by your GP, and routine services such as blood tests or wound dressing/suture removal
Nottingham NHS Urgent Treatment Centre is at Seaton House, City Link, Nottingham NG2 4LA
The NHS App
Download the FREE NHS app!
It has a host of very useful options tailored for your health needs.
It now also has your "Covid vaccine certificate".